If you have never seen Gregory Crewdson's (Gregory Crewdson) work, then you do not know what you are missing.
His images capture so much emotion and context in a single frame that you can look at the images time and time again and never tire of their composition and lighting.
After watching the documentary on Brief Encounters, I thought about his use of haze in his work. Take a look here for a trailer. Buy it or check it out on Netflix. If you are into photography, it is inspiring to see the level of detail that he puts into his work.
I do not pretend to have his eye, skill or attention to detail – but I was inspired by his use of haze and wanted to play with that idea a little.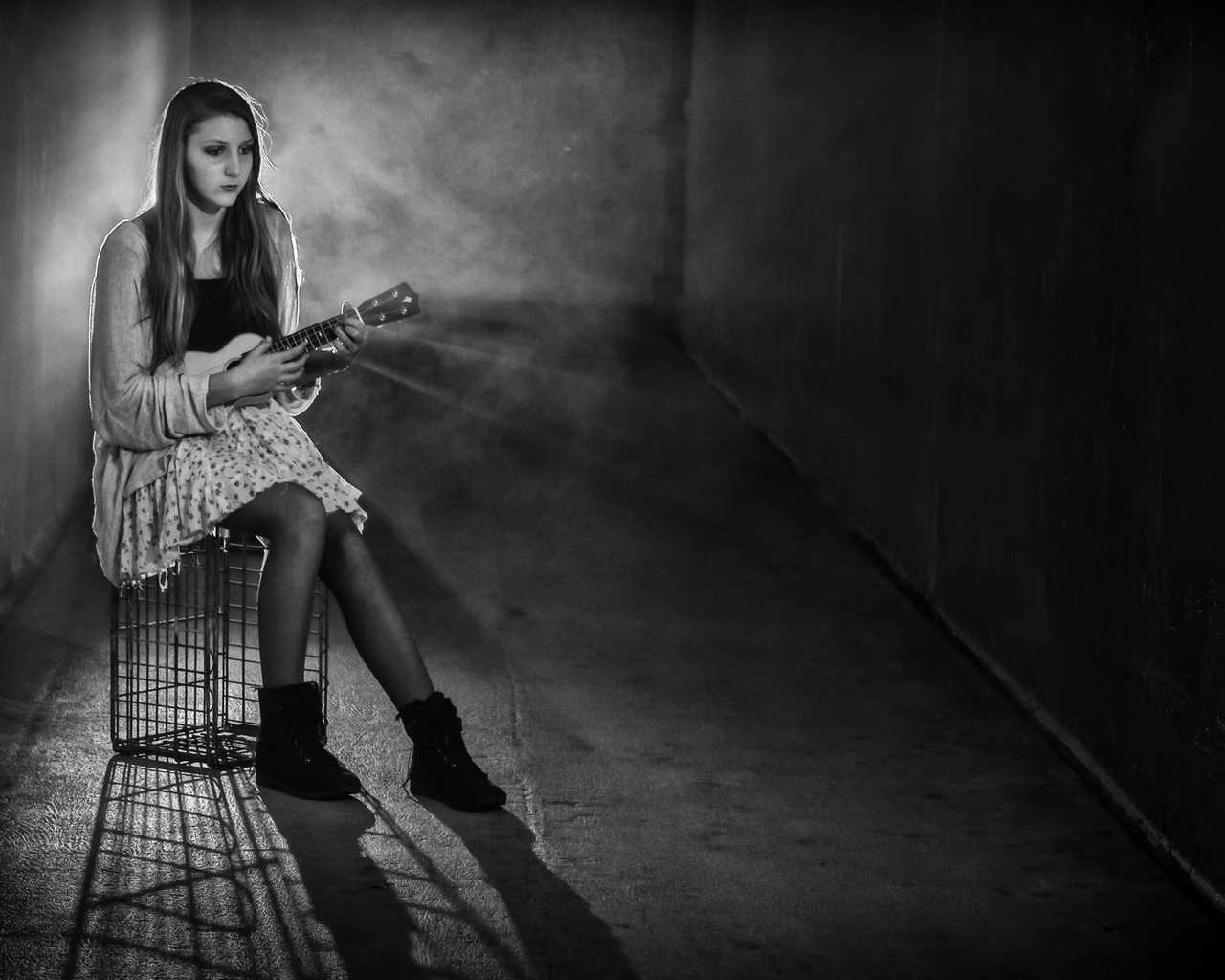 I was asked to do a promotional portrait for a rock and roll musician, and after thinking a bit, I proposed an edgy shot in a pedestrian tunnel with hard lighting. I was looking for a haze machine to use, but after scouting the location saw there was no electric nearby so found some fog in a can that is used for stage use. While this is not a unique shot idea, it was inspired by Crewdson as I wanted to add an environmental aspect to the shot as he has done.

I tested the stuff in my hallway first and figured it would work. Time went by and the guy that asked for the shoot was too busy to do it, so step in my trusty daughter to help out!
I had explained the idea for the shot and she selected clothes and styled herself to play the part. The lighting was simple – a single backlight (Polaroid bare-bulb strobe with 8″ reflector and DIY grid) and a fill light (Canon 580 EXII w/ 1/4″ grid) clamped on a pipe on the top right.
The top shot was one of the initial ideas I had to show her as a busker in an empty tunnel. When we were about to pack up, she suggested another shot – so we did a series of those which came out below.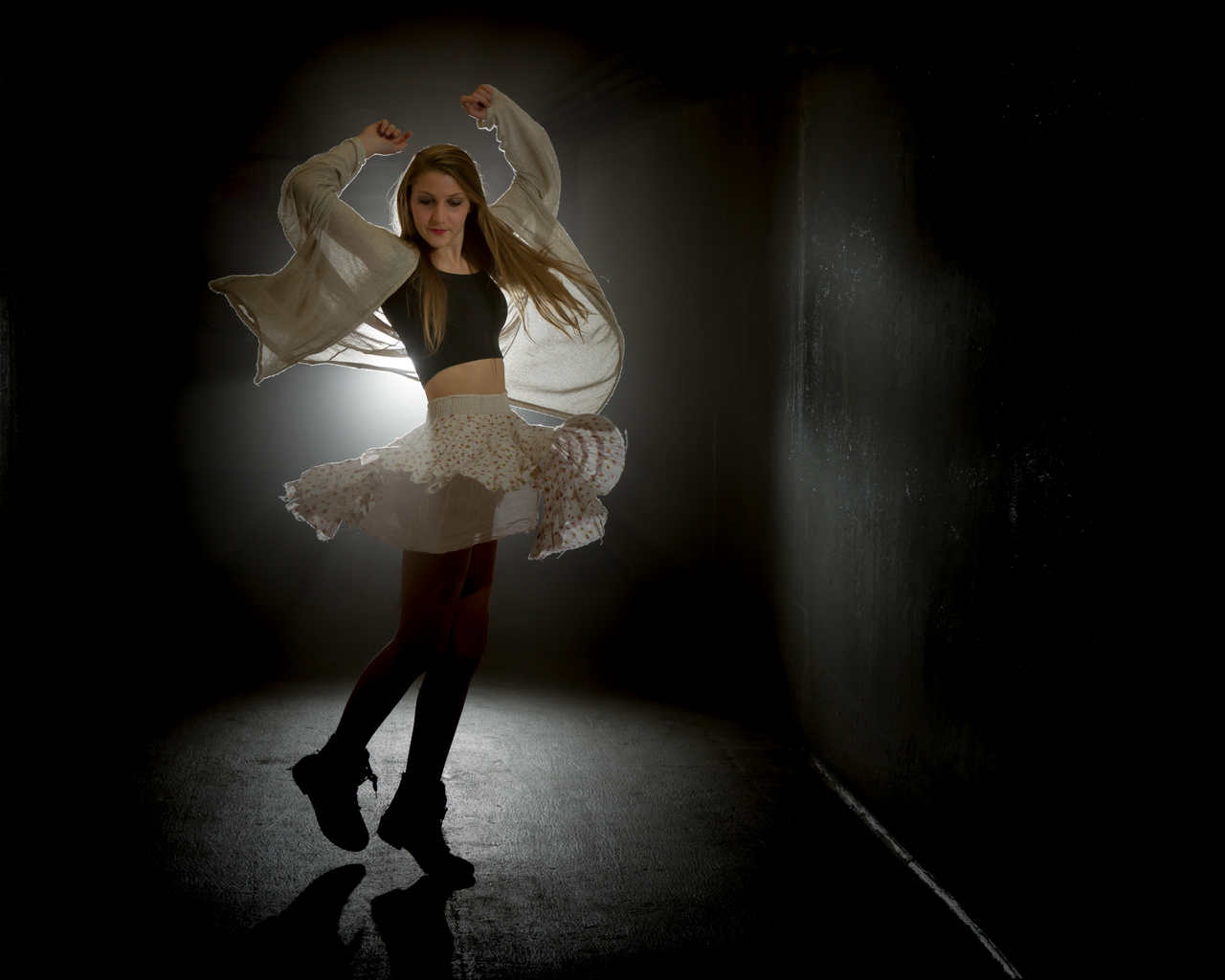 In both shots, the haze added another dimension to the scene. Now, these are nothing like Crewdson's work, but as an experiment to add the haze element to a shot – I think it worked. I'll be carrying these cans around with me from now on – never know when a little fog can add a little somthin' somethin' to a shot.